People are always fascinated to find out that  we have just one road and one sidewalk where I live in Placencia, Belize.  The sidewalk runs North to South and is sandwiched between the road and the beach, the three running in parallel for about two miles in the heart of our little village.  Historically, our sidewalk has actually been kind of famous as it has been in the Guinness Book of World Records for being the world's most narrow mainstreet. In true Caribbean fashion, its foundation is made of broken conch shells.  
There is something truly delightful about getting a seaweed shake from The Shak near the point (the very end of the peninsula) and wandering up the sidewalk with my little dog, Beau, in tow.  Everyone always seems to be in a good mood on the sidewalk, whether its a local artisan, small business owner or visitor from another country. Barely more than two people wide, everyone smiles as they pass single file and says either "Mawning" or "Goodnight, goodnight" (yes, twice) depending on the time of day.
One of the things I love most about my morning walks on the sidewalk is the familiarity of it all.  Fishing boats leaving the harbor, tourists waiting on the main pier ready to head out on their snorkelling adventures, families on blankets on the public beach and couples hanging onto each other in the shallow water.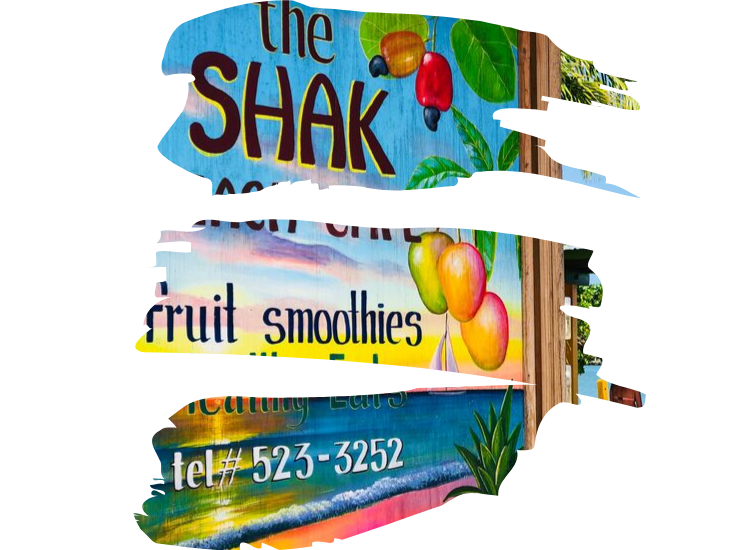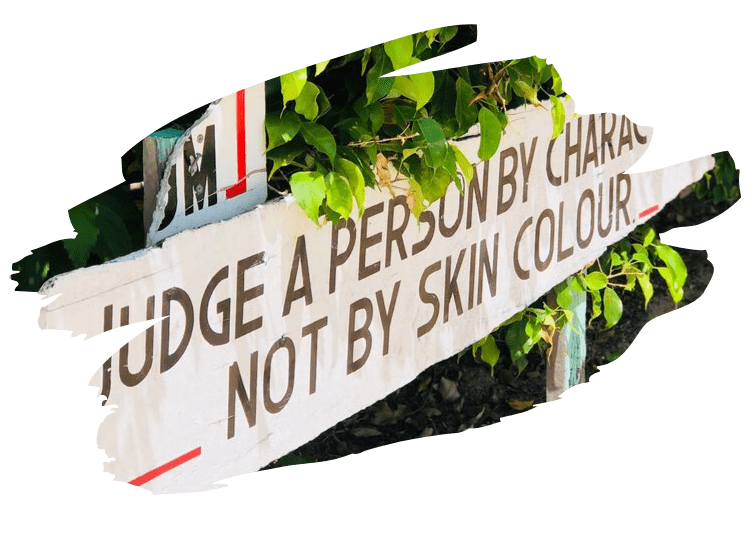 I know I'll be 'hailed' by some local fishermen sitting on the benches outside of the Fishing Co-Op and then likely stop and chat with Greta outside her Art n' Soul gallery  of paintings. I'll pass Tyrone who is my favorite woods craftsman, the door to Denyse's Original Jewelry shop will be open and she'll be crafting at her desk with her blonde dreads to the ground wrapped high on her head.  I know I'll pass the conch shell man grinding his seashells into earrings and pendants, his wife will likely be sweeping the porch and will raise her head to smile at me. There will be recognizable faces on the patio of Rick's Cafe, a few will wave hello as I pass. 
A herd of uniformed kids in their sky blue colored shirts and navy skirts and slacks will rush past me on their way to the colorful playground that's midway up.  A wheelbarrow full of coconuts will take up the path, I'll step off into the sand so that they can pass by, their collector offering me their sweet water for $2BZD. I'll be tempted by the green tub of donuts on the head of a local creole lady and then a bucket of tamales wrapped in banana leafs carried by a smiling mestizo man.  Mayan ladies, with their blankets spread on the sand and their souvenirs on display, will ask me if I'd like to have a look at what they've made.  
Sometimes I'll opt to stop and have breakfast on the beach at either DTach or Cozy Corner for a stuff jack (a delicious local pastry stuffed with scrambled egg and topped with salsa). I'll pass Ysela's shop,  a former Miss Belize, now the favored hairdresser of the village.
The soulful music from Afrodite's Cafe will waft down the way and 'Mademoiselle'-  straight out of France with her french pastry shop- will want to stop and pet Beau for a minute.  I know that I'm likely to return at Happy Hour that day and visit either Tipsy Tuna or Barefoot Beach Bar for a drink on the beach and to enjoy some live music with friends. 
It's the little white fences, green bushes with bright colored hibiscus,  the beige sand and blue sea that all make this little sidewalk in Belize a visitor's paradise and home to me.