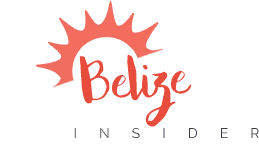 When you first arrive in Placencia you may be dissuaded to find that the wines sold in the local grocery stores are largely from Chile and are incredibly expensive by American standards.  Fear not! While not known for its wine, our little village of Placencia, Belize, now has loads of hotspots for those of us who love our wine and charcuterie!
Here are my Top Picks for where to enjoy a glass of vino:
The Little Wine Bar is one of the peninsula's smallest jems and newer additions.  Owned by Jana Belknap, it's a Pinterest lover's dream. The wines by the glass or bottle are imported and then paired nicely with meats and local cheeses. Add a side of habanero jelly and some olives and a loaf of Jana's homemade bread to top it off.  As the wine lightens your mood, check out the selection of board games and the tickle trunk of wigs and fun props!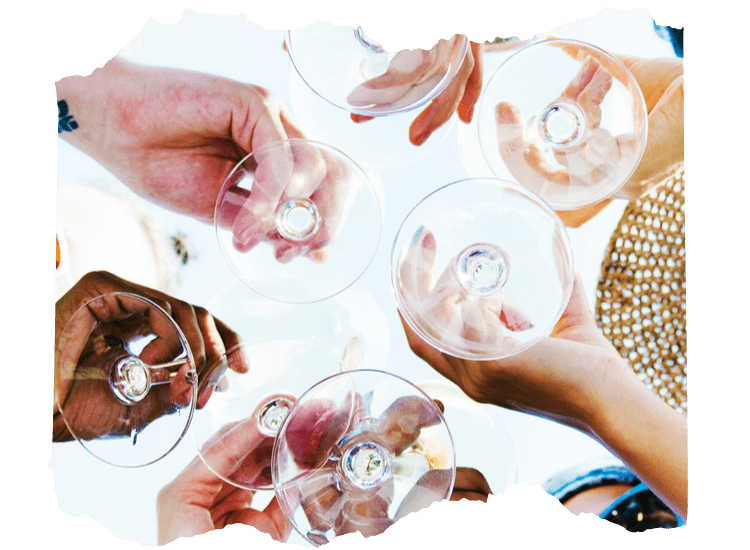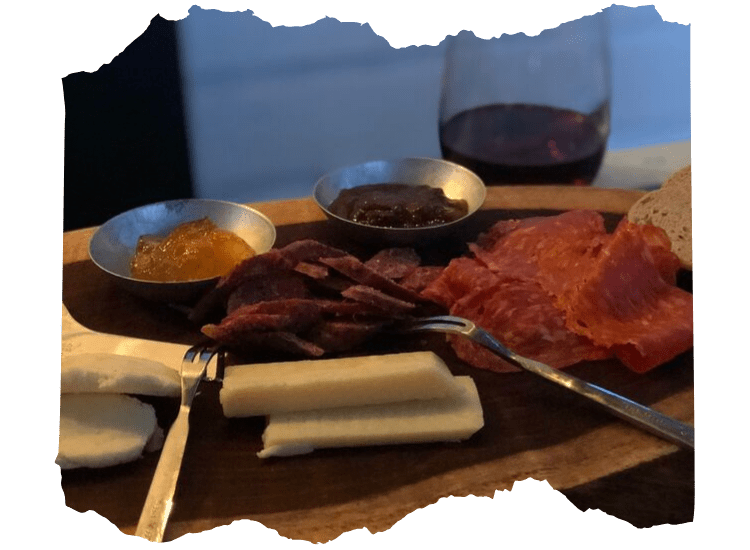 The Pyramid House is unmistakable- you can't miss it. It's the building that looks like a Maya Temple on the bend as you enter the village.  If it's sunset and you're looking for the perfect place to take in the colorful skies, there's no better place to do it than here. Gloria Bloem renovated this great venue space that boasts a zen garden out back and a 360 palapa deck up top.  Select your bottle from the temperature controlled custom built wood cellar and have Gloria put together cheese plate for you. Complete with a gift shop, a cigar humidor and all the wine accessories that can be otherwise hard to find in Belize, an early evening here is both classy and personal.
Turtle Inn was originally built as a beach hideaway for Francis Ford Coppolas' family.  Known first as one of the most famous movie directors of all time, his Coppola wines are now sold all over the world.  
For a proper wine tasting and tour of the Turtle Inn cellar, you need to call ahead and make a reservation, but if you just want to check out this beautiful bali style resort while enjoying a bottle of their Director's cut, you're welcomed at their restaurant anytime.   Sunday is their all day 2 for 1 pizza day and there is nothing I like more than to enjoy a wood fired thin crust pizza (topped with fresh arugula from their garden) paired with a bottle of Sophia blanc de blanc at the Turtle Inn beach bar.
The Wine House is found just south of the airstrip in Placencia and is the perfect place to stop and buy your wine if you're looking to sip on it at home or at your air bnb. Located right next to Dolce Vita, the authentic Italian restaurant, you could buy your supply before you enjoy a fantastic meal prepared by Simone who immigrated to Belize from Rome almost 15 years ago.  Simone is a sommelier who imports all his ingredients from Italy and what he doesn't bring in he hand makes onsite- mozzarella, bread and tiramasu- to name a few. While he drinks his favorite Prosecco with anything, he'll help you pair the perfect Italian wine to your home cooked meal of choice. 
Don't forget that every passport is entitled to six bottles at the Duty Free shop when you land at International Airport.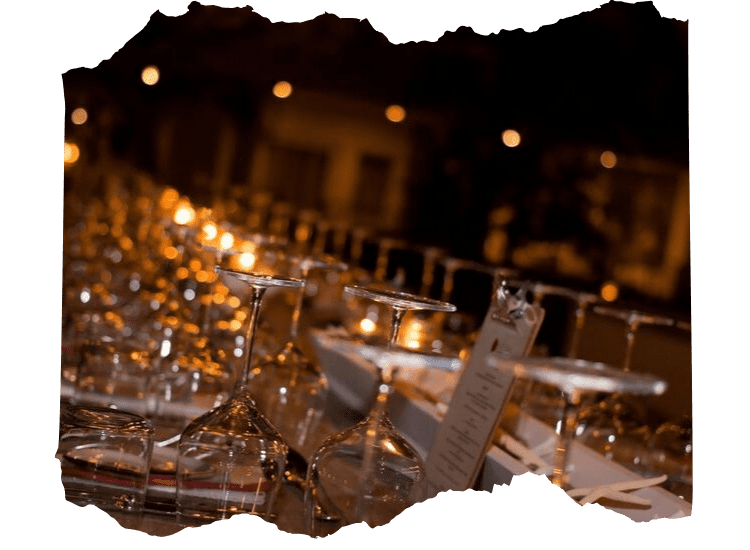 Maya Bistro is advanced by all Placencia standards. You know this because their wine list is on a tablet! Search by region or type and find wines from all over the world. Ellen Lee, who co-owns Bistro with her husband John, is the resident wine expert (she's ranked #1 on Vivino for Belize!). Some of my favorite days of the year are when Ellen needs help selecting the next set of wines she'll order and ship down. From the exquisite food to the most extensive wine selection on the peninsula, this place is a must for all foodies and winos.
All of these options have amounted to what is a really great selection of wines in our little slice of paradise. Oh, and don't forget that every passport is entitled to six bottles at the Duty Free shop when you land at International Airport and for the more adventurous among you, try a bottle of the locally made cashew wine.